Birthday Bash! is a special episode of Sandguardians, where the Blue Team celebrate Dax's 22nd birthday.
As Dax's birthday approaches, and everybody ready to show off their incredible gifts to, Ichabod attempts to get Dax the greatest present of his entire life.
Characters
Edit
Blue Team
Edit
This special can be considered a sequel to the Rooster Teeth Special.
This is the longest running episode of Sandguardians, with a length of 18:34.
This special marks the first time the characters are seen in the Halo: Reach engine.
Dax's age is revealed in this episode, though whether or not it's canon is to be determined.
"procrastinationhogs.com" does not seem to be a real working website.
Watch the Episode
Edit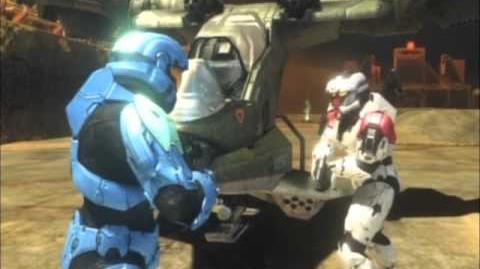 Ad blocker interference detected!
Wikia is a free-to-use site that makes money from advertising. We have a modified experience for viewers using ad blockers

Wikia is not accessible if you've made further modifications. Remove the custom ad blocker rule(s) and the page will load as expected.